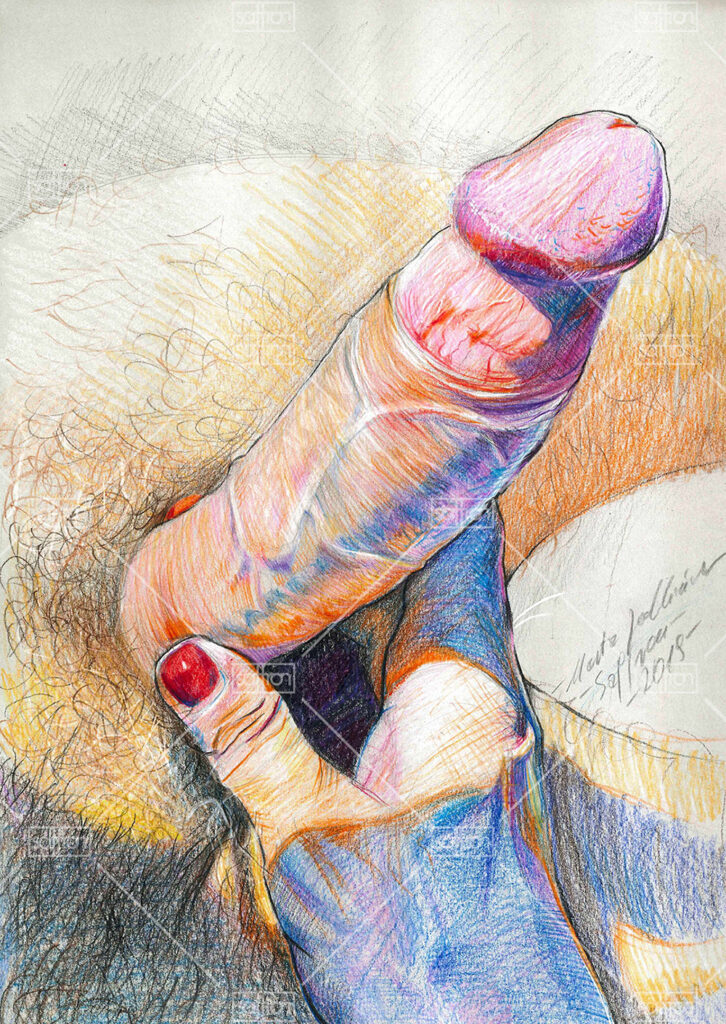 First was a woman. She messaged me for commission. She told me his birthday will be soon and she wants to give him a gift. She told me:  » I often said him your dick deserve a saffron drawing ». Awesome complment!
She has send me beautiful reference picture. We see there cock in the sun and a hand with beautiful red nail. Action is in the car.
I love to draw drawings where you can see a story behind. You can imagine sunny afternoon in beautiful Italy, hot weather, emotional meeting…
I've drawn it pretty fast but I didn,t show it to anybody and no post – waiting for his birthday. In the meantime I shipped original drawing to her. Then, in a day of his birthday, I posted it a nd she gave him framed original! That was awesome idea! He was very happy and surprised by such a gift!
If you would like to buy this drawing (print only available) – contact me