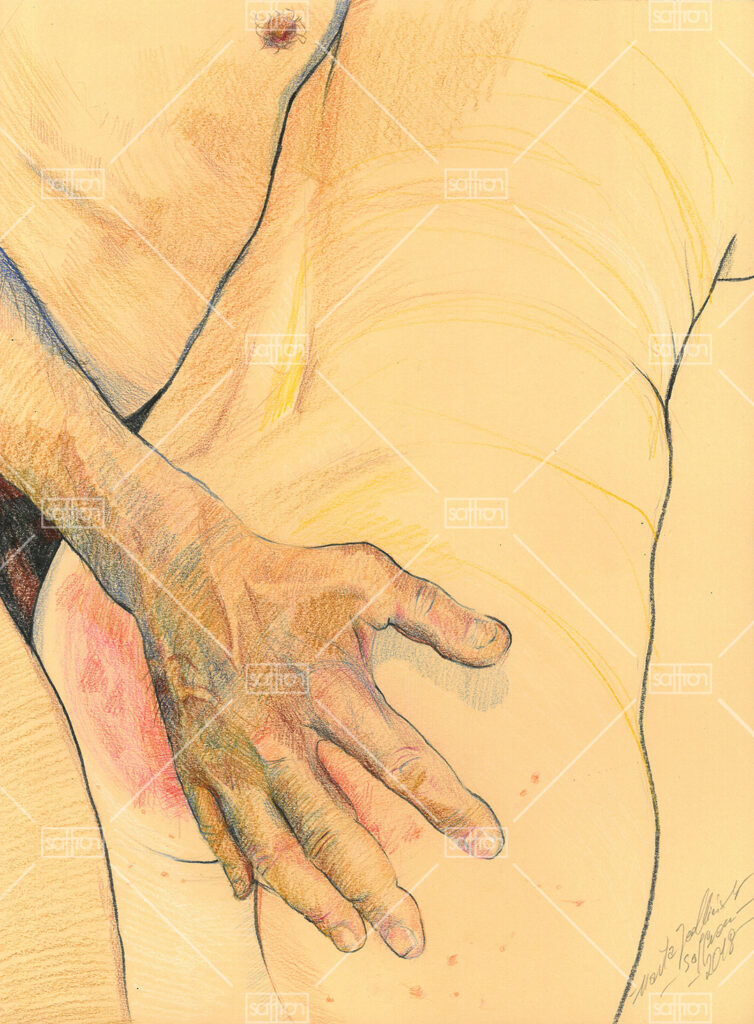 (I was not here a while, but I'm back now and I promise to not make such a breaks anymore.)
In june actually I've met the cutiest man in the world! He is French sculptor and I'm really in love with!
This drawing is the first of series. Do you like spanking? I realised lately that it is awesome 😉
And his hand is really beautiful!
If you would like to buy this drawing (print only available) – contact me